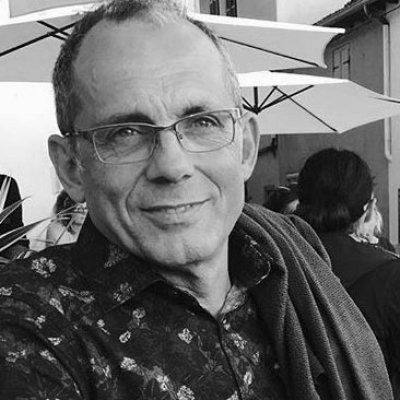 Image: Valerie Berenyi
Alex Berenyi
I help small- to medium-size organizations with their web content and maintenance workflows, content and editorial planning, content management system optimization for efficiency, website design and development, and staff training and support for effective content management. Signal can help with research, writing and editing, as well as graphic production.
History
We founded Signal Creative in 1987 as a graphic design and communications company. I soon found that established preprint and design studios wanted help with their transition to digital tools and workflows, and began consulting and training. 
Signal began working with Karo Group in 1990 as a supplier of graphic services, consulting and training. In 1994 I joined Karo as a partner. I was responsible for our digital team as well as technology for all our offices. Through the huge changes over those years I worked hands-on and with our talented staff and clients in managing web strategy, content planning, website development, documentation and training and project management.
Karo provided the opportunity to work with interesting and demanding clients such as ATB Financial, Mawer Investment Management, Calgary Folk Music Festival, Novatel, Newalta, Chocolaterie Bernard Callebaut, Burnco, Climate Change Central, Epcor Centre for the Performing Arts, Scotch Malt Whisky Society and Ronald McDonald House.
After a long, fun, challenging journey as part of Karo I left to work independently again through Signal. 
For fun, I love cycling (commuting year-round, touring, off-roading) and fixing bikes, hiking and backpacking, skiing and snowshoeing,  photographing, sometimes sea kayaking and learning about how cities work.